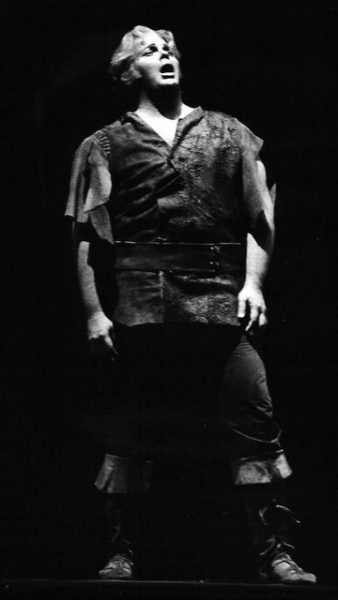 In conjunction with his distinguished career as a performer, William Neill, during the last 50 years, has become one of the world's most prominent and respected vocal pedagogues. He is well versed in an enormous body of repertoire and equally comfortable teaching all of the various voice classifications (soprano, mezzo, tenor, baritone, bass). An exceptionally large percentage of his students enjoy active careers and appear regularly with opera companies and symphony orchestras throughout Europe, Asia and the Americas. Many singers from his studio are Metropolitan Opera artists – among them, Canadian tenor Ben Heppner, winner of the first Birgit Nilsson Award in the 1988 Metropolitan Opera National Council Auditions, dramatic tenor Clifton Forbis, recent Wagnerian sensation Jay Hunter Morris, lyric tenors Dimitri Pittas and Joseph Kaiser, baritone Joshua Hopkins, et al.
Each year, singers from Bill's studio are selected through an arduous audition process as competition winners, grant recipients and participants in the various professional young artist training programs – i.e. Metropolitan Opera's Lindemann Program and National Council Auditions, San Francisco Opera's Merola Program, Chicago Lyric Opera Center for American Artists, Houston Grand Opera, Pittsburgh, Glimmerglass, Santa Fe, Sarasota Opera, Minnesota Opera, Wolf Trap, Chautauqua, Des Moines Metro Opera, Opera North, Central City Opera, Ash Lawn, Tanglewood, Academy of the West in Santa Barbara, Ravinia Festival Steans Institute, Castleton Festival, Orford Festival, Banff Centre, L'Opéra National du Rhin Strasbourg, L'Opéra Bastille, Oper der Stadt Köln, Opera Index, Operalia, Marilyn Horne Foundation, George London Foundation, Licia Albanese Puccini Foundation, Richard Tucker Foundation and McAllister Awards.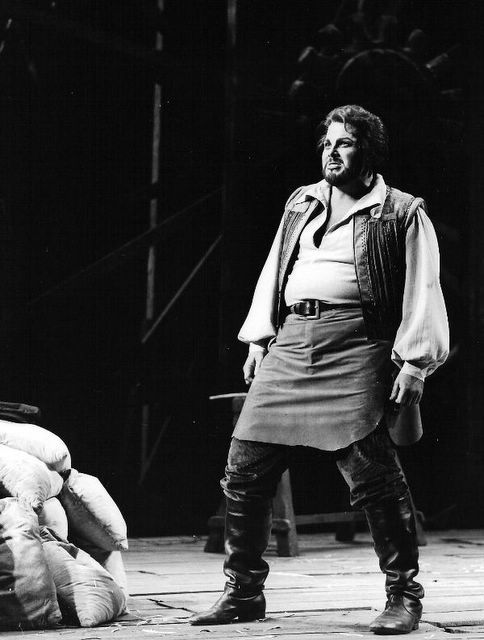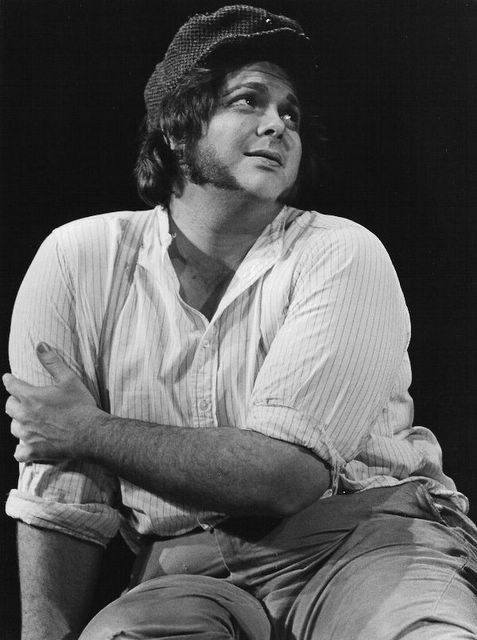 A native Texan, Bill completed both B.Mus. and M.Mus. degrees at UT Austin where he was a student of Willa Stewart. Early in his career, he participated in the Santa Fe Opera Apprentice Artist and Merola Opera programs, was awarded grants from the Martha Baird Rockefeller Foundation and was winner in the Metropolitan Opera National Council Auditions, San Francisco Opera Auditions, Washington DC's Friday Morning Music Club Competition and the Shreveport Symphony Society's Young Artist Competition. For 15 years, Bill served as Director of Vocal Studies for the McGill University Schulich School of Music in Montreal. After retirement, he accepted a 5-year tenured professorship as Vocal Area Chair at the University of Oklahoma. Frequently called upon to adjudicate competitions and to conduct master classes and workshops, he often taught alongside his late wife, prominent vocal coach and collaborative artist Dixie Ross-Neill, internationally recognized authority on professional young artist training programs. The two of them were greatly honored to receive the OPERA CANADA 2003 Ruby Award recognizing them for "professional excellence and outstanding lifetime achievement in Opera, Vocal Training and Education".
Representative Students (present & former) that have achieved Professional Prominence
Metropolitan Opera Artist ++
International Artist
McGill University
Ashley Becker, soprano – NYC
Brian Bowley, tenor – Germany 
Nils Brown, tenor – QC
Benjamin Butterfield, tenor – BC
Jonathan Carle, baritone
Torin Chiles, tenor – ON
Michel Corbeil, tenor – QC
Susan Eyton-Jones, soprano – QC
Anthony Flynn, tenor – Austria
Wayne Hobbs, tenor – USA
Joshua Hopkins, baritone – TX ++
Joseph Kaiser, tenor – NYC ++
Björn Kuhn, tenor – Germany
Luc Lalonde, baritone – Paris
Jennifer Maines, soprano – Austria
Nicholas Masters, bass
Michael Meraw, baritone – Boston
Terence Mierau, tenor – Canada
Julie Nesrallah, mezzo-soprano – ON
Ingela Onstad, soprano – Germany
Dimitri Pittas, tenor – NYC ++
Michiel Schrey, tenor – QC
Daniel Taylor, counter-tenor – ON ++
Franco Tenelli, tenor – QC
Sean Watson, baritone – ON
Matthew White, counter-tenor – BC
Outside McGill – Canada
John Avey, baritone – QC ++
Kenneth Beal, tenor – Germany
Avalee Beckmann, soprano (deceased)
Peter Blanchet, tenor – ON
Benoit Boutet, tenor – QC
Dan Chamandy, tenor – Austria
Juan Chioran, tenor – ON
Karen Davis, soprano – Germany
John Fanning, baritone – ON ++
Blaine Hendsbee, tenor – AB
Ben Heppner, tenor – ON ++
Joann Hounsell, soprano – BC
James McLean, tenor – Germany
Robert Milne, bass – ON
Stephanie Piercy, soprano – QC
Gary Rideout, tenor (deceased) ++
Marcia Swanston, mezzo-soprano – NS
United States
Sean Anderson, baritone – NYC
Frank Basile, bass-baritone – NYC ++
Bernardo Bermudez, tenor – CA
Corey Bix, tenor – NYC
Samantha Britt – soprano – Germany
Augusta Caso – mezzo-soprano – NYC ++
Richard Cox, tenor – NYC ++
Michael Rees Davis, tenor – NYC ++
John Del Carlo, bass – NYC ++
Sharon Cheng – soprano – NYC
Jonh Duykers – tenor – CA
Will Esch, bass ++
Richard Paul Fink, baritone – NYC ++
Clifton Forbis, tenor – TX ++
Jane Gilbert, mezzo-soprano – NYC ++
Sarah Kleeman, mezzo-soprano – NYC
Nika Leoni, soprano – NYC
Julie Makerov, soprano – CA ++
Barry McCauley, tenor (deceased) ++
Jay Hunter Morris, tenor – GA ++
Tatiana Ogan, mezzo-soprano – NYC
Michael O'Halloran, baritone – CA
Dennis Peterson, tenor – USA ++
Jordon Pitts, tenor – NYC
Deborah Raymond, soprano – AZ
Benjamin Sloman, tenor – NYC
Adrian Strooper, tenor – Germany
Jack Swanson, tenor – MN
Jessica Rivera, soprano – CA ++
Gregory Turay, tenor – TN. ++

Representative Competitions, Grants & Young Artist Training Programs:
Each year, singers from Mr. Neill's studio are selected through an arduous audition process as competition winners, grant recipients and participants in various professional young artist training programs – i.e. Metropolitan Opera's Lindemann Program and/or National Council Auditions, San Francisco Opera's Merola Program, Chicago Lyric Opera Center for American Artists, Glimmerglass, Santa Fe, Houston Grand Opera, Sarasota Opera, Minnesota Opera, Baltimore, Wolf Trap, Chautauqua, Des Moines Metro Opera, Opera North, Lake George, Ash Lawn, Tanglewood, Orford Festival, Banff Centre, Ravinia Festival Steans Institute, L'Opéra National du Rhin Strasbourg, L'Opéra Bastille, Oper der Stadt Köln, Belvedere Competition, Queen Elizabeth, s'Hertogenbosc, Marilyn Horne Foundation, Gerda Lissner, George London Foundation, Licia Albanese Puccini Foundation, Richard Tucker Foundation, Opera Index, McAllister Awards, Operalia and Orlando Opera's Singing Actor Awards 
Representative Students Academic Teaching Appointments: 
Canada – virtually all conservatories and university schools of music (approximately 12 total) 
USA – New England Conservatory, Southern Methodist University, Arizona Northern University, Oklahoma City University