Performance Bio
Opera & Concert Tenor ~ Administrator ~ Voice Teacher & Coach
CLASSICAL SINGER "2008 Teacher of the Year"
WILLIAM NEILL made his professional operatic debut in Essen, Germany in 1968 and was engaged to perform regularly for more than 35 years with opera companies and symphony orchestras the world over – i.e. San Francisco Opera, New York City Opera, Metropolitan Opera, Opera Company of Greater Miami, Opera Company of Boston, Opera Society of Washington DC, San Diego Opera, Canadian Opera Company (Toronto), Scottish National Opera, Dublin Grand Opera, L'Opéra National de Paris Palais Garnier, L'Opéra Bastille, Théatre Royal de la Monnaie Brussels, Deutsche Oper Berlin, Bühnen der Stadt Essen, Oper der Stadt Bonn, De Nederlandse Operastichting, L'Orchestre National de France (Paris), Boston Symphony, Pittsburgh Symphony, Cleveland Symphony, as well as in Siena, Barcelona, Madrid, Mexico City, Caracas and Montevideo.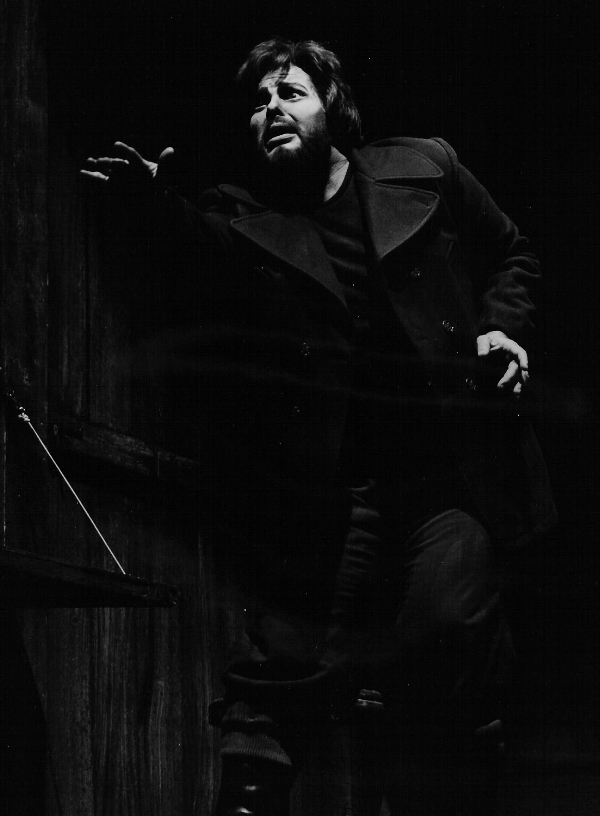 At the beginning of his career, Bill sang lyric roles such as Tamino, Faust, Hoffmann, Alfredo, Pinkerton and Cavaradossi – subsequently making a successful transition to Jugendlich Heldentenor (Dramatico Spinto Tenor) repertoire and consistently winning accolades for his "technical mastery, compelling artistry and intense characterization" in his portrayals of such demanding roles as Lohengrin, Siegmund, Florestan, Max, Herodes, Don José, Samson, Otello, Canio, Laca, Tichon, Peter Grimes and Oedipus Rex.  With more than 100 roles to his credit, Lenny in Carlisle Floyd's Of Mice and Men became somewhat of a signature role for him.
He considers himself immensely fortunate to have worked alongside a great many of the world's most illustrious singers, conductors, stage directors and composers. An extremely versatile artist, equally comfortable in standard German, French, Italian and English repertoire, he also performed a variety of roles in Czech, Russian and Polish. The roles he performed ranged widely and adventurously throughout his career, spanning a broad spectrum of musical styles, including not only L'Incoronazione di Poppea and Il Ritorno d'Ulisse in Patria by Monteverdi but also a significant number of contemporary works, many of which were either American or world premieres. Bill was also an accomplished concert and oratorio soloist, frequently called upon to perform Mahler's Das Lied Von Der Erde, Lieder Eines Fahrenden Gesellenand, Das Klagende Lied, the Verdi Requiem, Beethoven's 9th Symphony and Christus Am Ölberge, Händel's Messiah, Judas Maccabeus and Samson. He recorded for Nonesuch on the Elektra Asylum label, as well as for the American Public Broadcasting System, Canadian Broadcasting Company, RAI, Radio France, and all of the Deutscher Rundfunk and Netherlands Broadcasting Companies.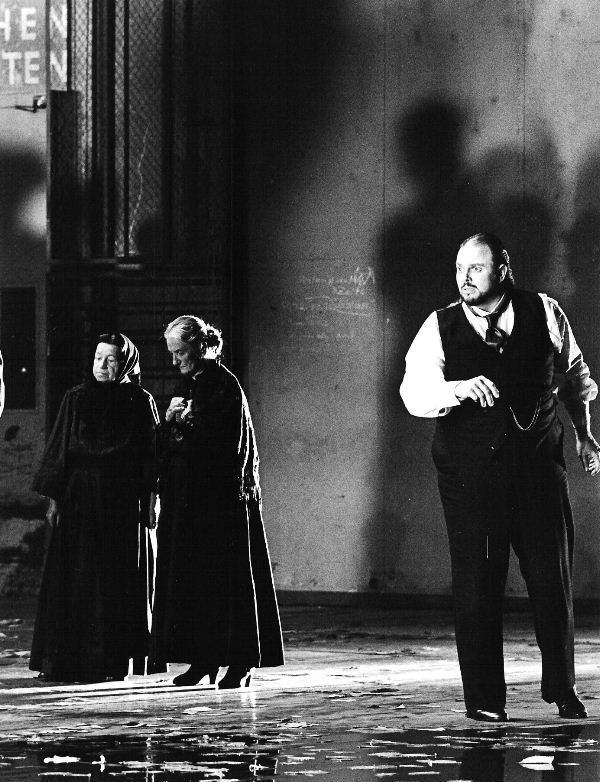 REPRESENTATIVE OPERATIC REPERTOIRE
| | |
| --- | --- |
| Lohengrin | Lohengrin |
| Die Walküre | Siegmund |
| Der fliegende Holländer | Erik, Steuermann |
| Salome | Herodes, Naraboth |
| Ariadne auf Naxos | Bacchus |
| Elektra | Aegisth |
| Wozzeck | Tambourmajor |
| Aufstieg und Fall der Stadt Mahagonny | Jimmy Mahoney |
| Silbersee | Severin |
| Der Ziegeuner Baron | Barinkay |
| Die Tote Stadt | Paul |
| Der Freischütz | Max |
| Fidelio | Florestan |
| Die Zauberflöte | Tamino |
| Samson et Delilah | Samson |
| Carmen | Don José |
| Faust | Faust |
| Les Contes d'Hoffmann | Hoffmann |
| L'Incoronazione di Poppea | Nerone |
| Otello | Otello, Cassio |
| La Traviata | Alfredo |
| I Pagliacci | Canio |
| Tosca | Cavaradossi |
| Madama Butterfly | Pinkerton |
| The Bartered Bride | Jenik |
| Jenůfa | Laca |
| Katja Kabanova | Tichon |
| The Makropoulos Affair | Gregor |
| Boris Goudonov | Dimitri, Shuisky |
| Pique Dame | Ghermann |
| War and Peace | Pierre |
| Prince Igor | Vladimir |
| Oedipus Rex | Oedipus Rex |
| Of Mice and Men | Lennie |
| Susannah | Sam |
| Peter Grimes | Peter Grimes |
| Hedda Gabler | Loevborg |
| Krul Roger | Shepherd (Apollo) |
| Lear | Kent |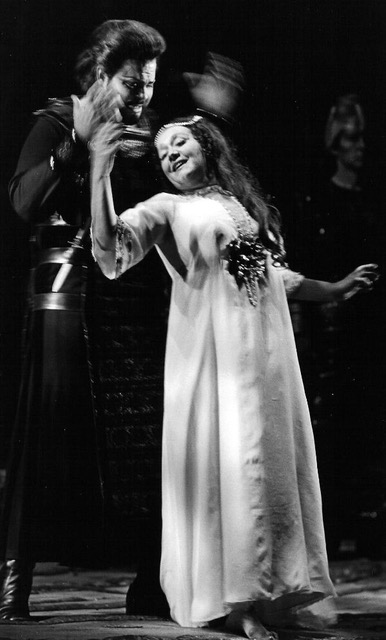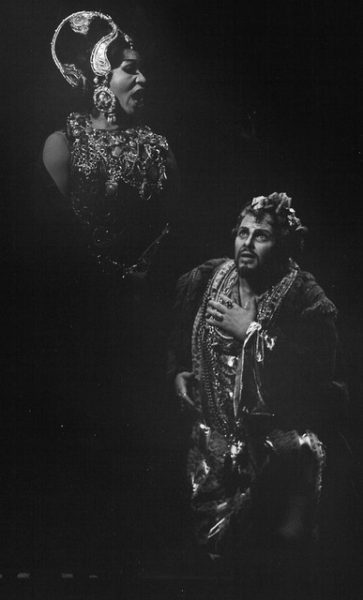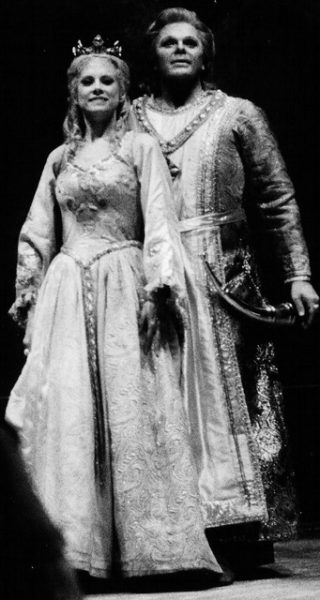 PERFORMING CAREER
Representative Conductors:
Kurt Herbert Adler, Gerd Albrecht, Theo Alcantara, Raffi Armenian, Christian Badea, Mario Bernardi, Boris Brott, Emerson Buckley, Richard Buckley, Sara Caldwell, Anton Coppola, Franz Paul Decker, John DeMain, Edward Downes, Bruce Ferden, Lawrence Foster, Alexander Gibson, Anton Guadagno, Henry Holt, Christopher Keene, Berislav Klobucar, Jiři Kout, Ferdinand Leitner, Bruno Maderna, Eduardo Mata, Zubin Mehta, Stefan Minde, Kenneth Montgomery, Giuseppe Morelli, Seiji Ozawa, Imre Pallo, John Pritchard, Guennadi Rozhdestvensky, Julius Rudel, Gunther Schuller, José Serebrier, Timothy Vernon, Willie Waters, Richard Woitach, David Zinman
Representative Stage Directors:
Patrick Bakman, Wesley Balk, Sara Caldwell, Tito Capobianco, Frank Corsaro, John Cox, Carlisle Floyd, Götz Friedrich, Irving Guttman, Paul Hager, Bliss Hebert, Bodo Igez, Günter Krämer, Jay Lessinger, Rhoda Levine, Lotfi Mansouri, Nathaniel Merrill, Elijah Moshinsky, Roberto Oswald, JeanPierre Ponnelle, Harold Prince, Ian Strasfogel, Wolfgang Weber
Representative Singer Colleagues:
Soprano: Jeanine Altmeyer, Karan Armstrong, Klara Barlow, Josephine Barstow, Katherine Ciesinski, Elizabeth Connell, Mary Costa, Sharon Daniels, Anne Evans, Carol Farley, Lauren Flanigan, Linda Esther Gray, Sheri Greenawald, Nancy Gustavson, Heather Harper, Kathryn Harries, Lorna Haywood, Esther Hinds, Alexandra Hunt, Elizabeth Hynes, Mary Jane Johnson, Ava June, Evelyn Lear, Janis Martin, Danica Mastilovic, Johanna Meier, Marita Napier, Carol Neblett, Birgit Nilsson, Marilyn Niska, Leonie Rysanek, Arlene Saunders, Stephanie Sundine, Pauline Tinsley, Astrid Varnay, Patricia Wells
Mezzo-Soprano: Eunice Alberts, Frances Bible, Elaine Bonazzi, Debria Brown, Grace Bumbry, Joyce Castle, Lily Chookasian, Kristine Ciesinski, Helga Dernesch, Mignon Dunn, Rosalind Elias, Edith Evans, Maureen Forrester, Judith Forst, Muriel Costa Greenspon, Nina Hinson, Ann Howard, Gwendolyn Jones, Dana Krueger, Jean Madeira, Elizabeth Mannion, Yvonne Minton, Sheila Nadler, Florence Quivar, Anny Schlemm, Hanna Schwarz, Lucia Valentini Terrani, Shirley Verrett, Frederica von Stade, Sandra Walker, Beverly Wolff, Margarita Zimmerman 
Tenor: John Alexander, James Atherton, Rockwell Blake, Alan Crowfoot, John Duykers, Joey Evans, Jerry Hadley, Hans Hopf, David Lloyd, Richard Margison, Barry McCauley, Neil Shicoff, Jerald Siena, Jess Thomas, Jacques Trussel, Jon Vickers 
Baritone/Bass: Donnie Ray Albert, Thomas Allen, Ted Baerg, Norman Bailey, Kenneth Bell, Gimi Beni, Ara Berbarian, Philip Booth, Frederick Burchinall, Lenus Carlson, Walter Cassel, John Cheek, Richard Clark, Lawrance Cooper, Dominik Cossa, John Del Carlo, Michael Devlin, William Dooley, Dale Duesing, Harry Dworchak, Brent Ellis, Simon Estes, Geraint Evans, Richard Gill, Donald Gramm, Clifford Grant, Joshua Hecht, Jerome Hines, Gwynne Howell, James Johnson, William Justus, Michael Langdon, Chester Ludgen, Franz Mazura, Kurt Moll, James Morris, Siegmund Nimsgern, Timothy Noble, Julian Patrick, Robert Paul, Louis Quilico, Samuel Ramey, John Reardon, Guillermo Sarabia, Vern Shinall, Joseph Shore, Thomas Stewart, Richard Stilwell, Dan Sullivan, Martti Talvela, John Tomlinson, Arnold Voketaitis, Willard White, William Wildermann
Representative Orchestral and Oratorio Repertoire:
Britten: Serenade for Tenor and French Horn – Verdi: Requiem – Mendelssohn: Elijah – Händel: Messiah, Judas Maccabeus, Samson – J.S. Bach: Magnificat in D – Dubois: Seven Last Words of Christ – Haydn: The Creation – Honegger: King David – RimskyKorsakov: The Bells – Mahler: Das Lied von der Erde, Das Klagende Lied, Lieder Eines Fahrenden Gesellen – Beethoven: Ninth Symphony, Christus Am Ölberge, Missa Solemnis, Choral Fantasy, Mass in C – Dvořàk: Te Deum, Requiem – Bruckner: Te Deum – Berlioz: Te Deum
Representative Recital Composers:
Monteverdi, Bach, Händel, Purcell, Mozart, Haydn, Beethoven, Schubert, Schumann, Brahms, Wolf, Strauß, Mahler, Reger, Berg, Schönberg, Debussy, Ravel, Fauré, Duparc, Poulenc, Hahn, Chausson, Vaughan Williams, Britten, Griffes, Barber
Recordings & Broadcasts:
Nonesuch (Elektra Asylum), Various Independent Labels, British Broadcasting Corporation, Radio France Internationale, RAI-Radiotelevisione Italiana, Omroepvereiniging VARA, Nederlandse Omroep Stichting, Norddeutscher Rundfunk, Süddeutscher Rundfunk, Westdeutscher Rundfunk, Société Radio-Canada, Canadian Broadcasting Corporation, National Public Radio